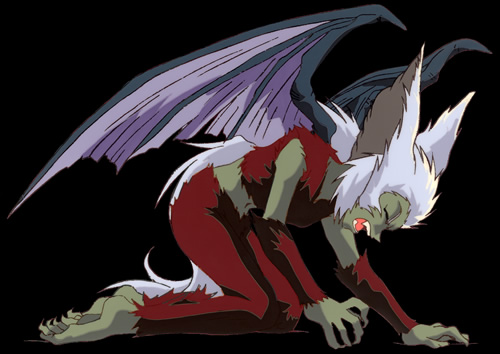 0:51:46 or Title 1, Chapter 23, 0:00:03 of the U.S.A. release DVD
"You don't know anything!" Yuzuha has transformed into a winged demon, after telling Tenchi that he doesn't know what the Juraians did to her.
The character Yuzuha and all properties related to Tenchi Muyo! Manatsu no Eve, are Copyright © 1997 AIC, Pioneer LDC, Inc.