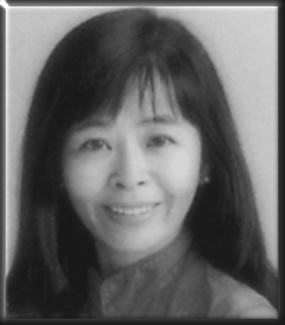 You Inoue is the voice of Yuzuha in the original Japanese soundtrack.
Character voice comments by You Inoue: "I got this script five days before post-recording. The script included some portions of pictures of Yuzuha. "How cute she is!" I thought. However, I was surprised after the script. There were many lines which I could not imagine from the cute pictures. Where I did not have a feeling of wrongness [sic] was the part where she met with Yosho...[but] I was worried about how to cope with it. How could I fill the gap...I think this is a madly sad love story."
"The dark loves the light...is it funny? However, we can stop to love someone - the heart which love the others. Love is like an accident, isn't it? We cannot preconsider the encounter...Yuzuha makes a mess of everything she wants to do for her love. Touching, isn't she? I wonder if you preceived Yuzuha's loneliness. She just felt lonely having no one to be with. Even very strong persons cannot live alone, and I know that every person is not alone."

Yuzuha plotting her revenge, performed by You Inoue. "Well, maybe for the Prince a Christmas - no, a summer Startica present is what I should send him. I'll send him what I promised on that day. Startica!"

Yuzuha's last words, performed by You Inoue. "Imagine the darkness in love with the light!"
For more information about You Inoue, please visit my You Inoue Website.
Back to Yuzuha, the Daughter of Darkness
The character Yuzuha and all properties related to Tenchi Muyo! Manatsu no Eve, are Copyright © 1997 AIC, Pioneer LDC, Inc.